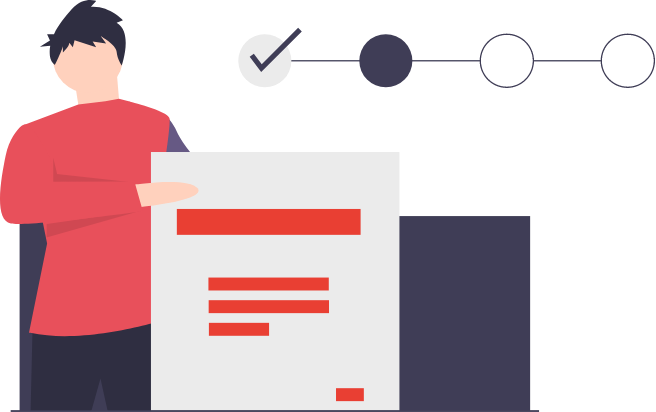 Learn how Lead to Call works
3 step installation
Setup account in 5 mins
Plans starting at $0/month!
Exclusive Features
Capture leads 24/7 and increase sales calls in just 4 simple steps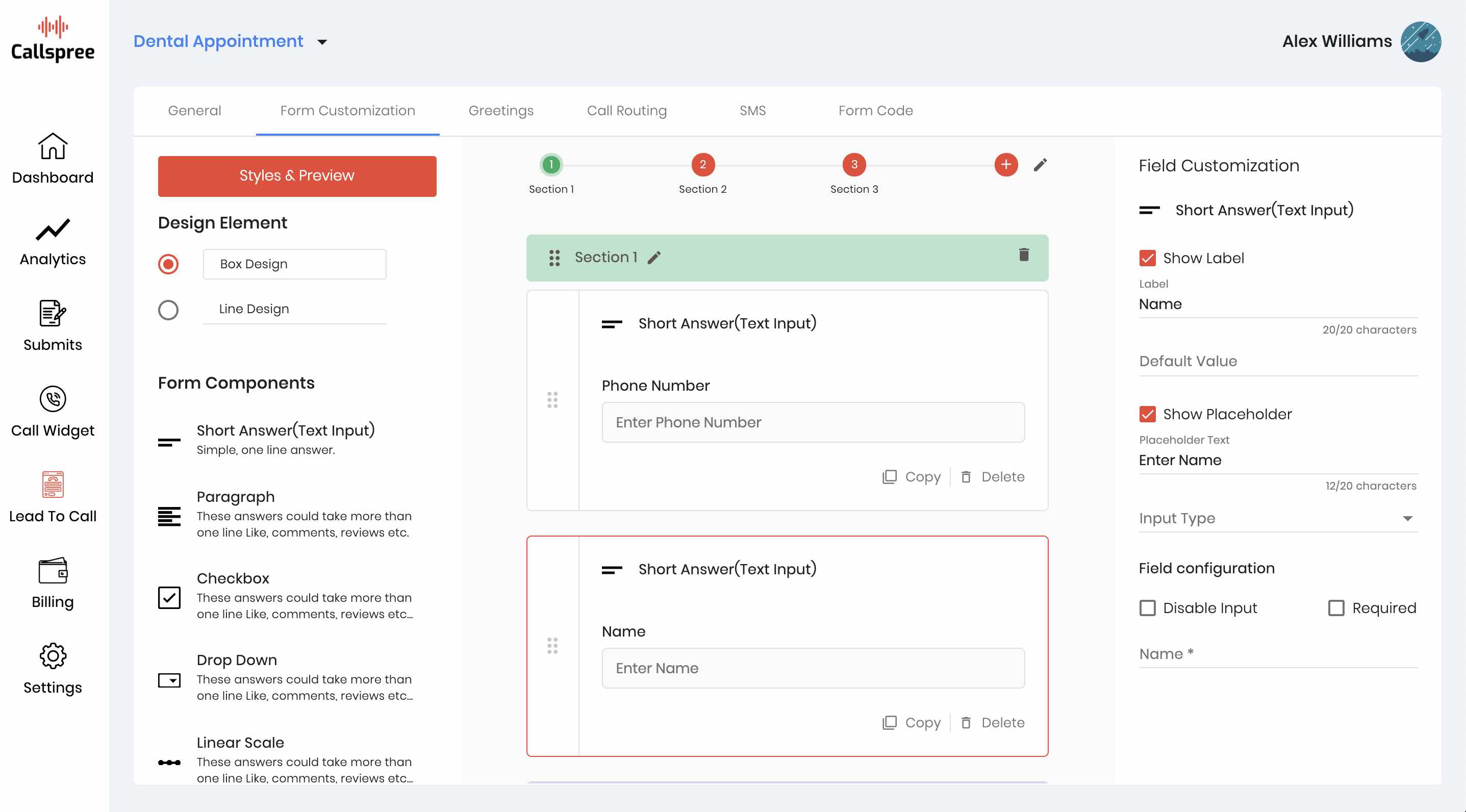 Visitors submit lead forms
Embed lead forms built via Callspree form builder into your landing pages. Website visitors fill out the lead forms and submit them. Callspree automatically calls your salespeople.
Capture Lead Data
Callspree captures extensive lead data from potential customers including name, address, city, zip code, email, phone number and many more. It offers website visitors with the option to receive an instant callback or schedule a callback at a time of their choice.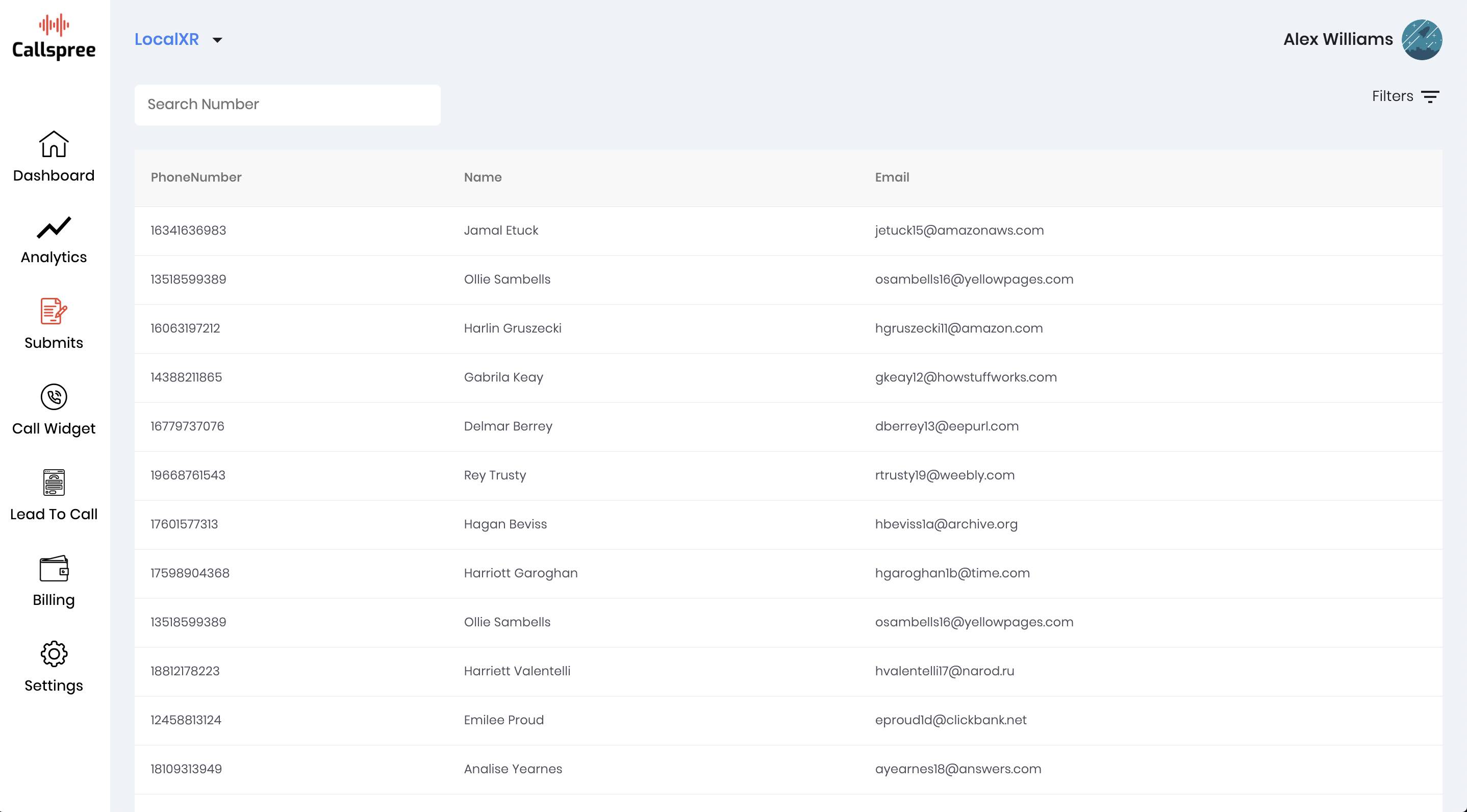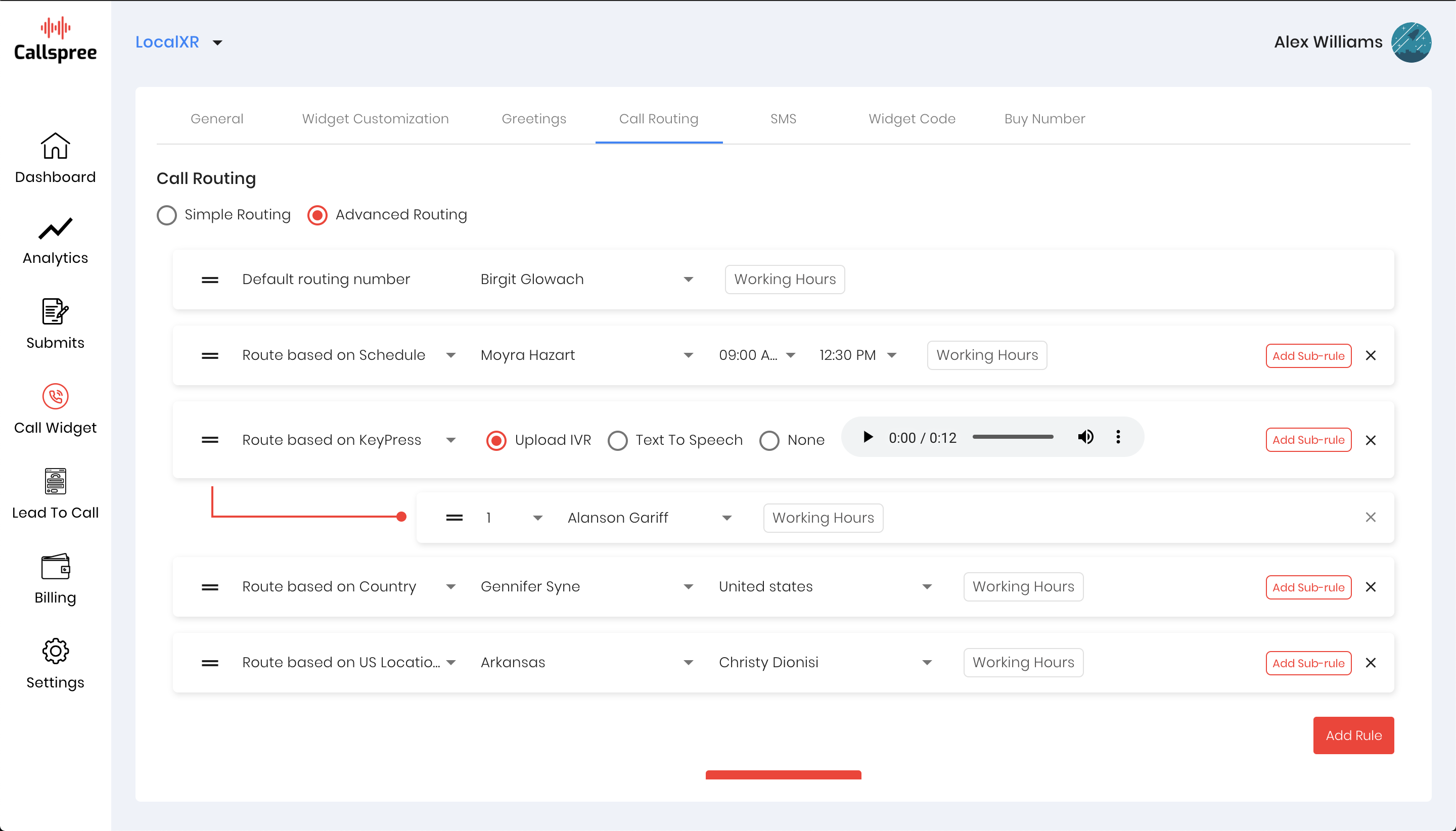 Connect With Your Sales Team
Callspree Call Widget intelligently connects your potential customers with an available sales representative based on the schedule and business rules set by you.
Connect With Your Customers
As soon as the sales representative picks up the call, they get instantly connected to your potential customers through a 2-way phone call.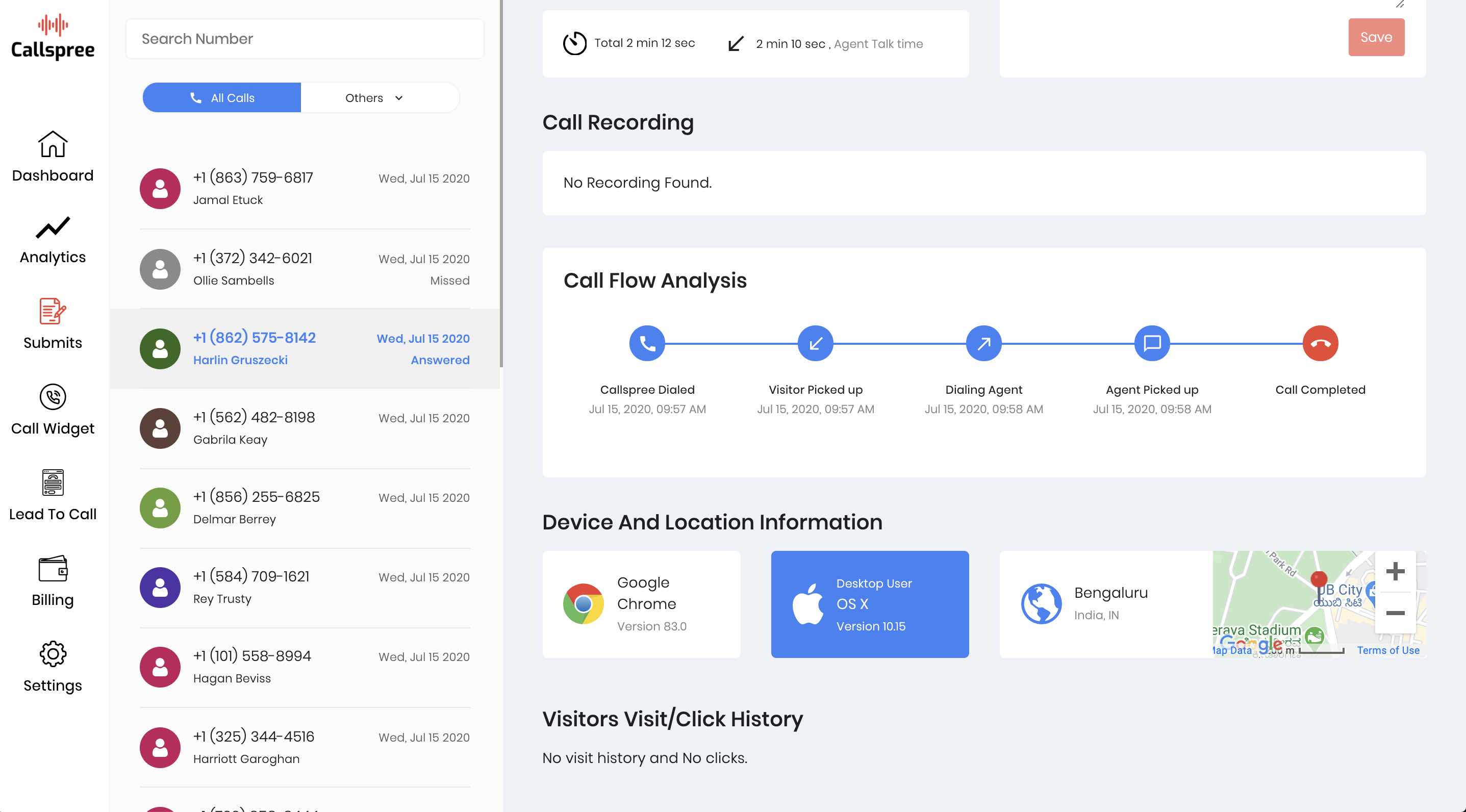 Turn website visitors into paying customers. Handle calls effortlessly and get actionable call insights.