Choose the the best plan for your website
3 step installation
14 days free trial
No credit card required
Monthly billing
Annual billing
Features
1 Widget
2 Operator
Basic Call Routing
Prebuilt Themes
Visitor & Caller Insights
Lead Targeting
Features
2 Widget
10 Operator
Popup Personalization
Advanced Call Routing
Call Recording
Prebuilt Themes
Visitor & Caller Insights
Lead Targeting
Features
2 Widget
Unlimited Operators
Popup Personalization
Advanced Call Routing
Call Recording
Prebuilt Themes
Visitor & Caller Insights
Lead Targeting
Features
10 Widget
Unlimited Operators
Popup Personalization
Advanced Call Routing
Call Recording
Prebuilt Themes
Visitor & Caller Insights
Lead Targeting
Features
20 Widget
Unlimited Operators
Popup Personalization
Advanced Call Routing
Call Recording
Prebuilt Themes
Visitor & Caller Insights
Lead Targeting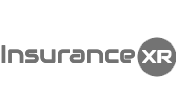 trusted by more than 100s of big & small businesses across the globe
Compare Callspree plans
Discover the differences of each individual plan and learn more about our product
| | | | | | |
| --- | --- | --- | --- | --- | --- |
| | Basic | Starter A | Starter B | Pro | Premium |
| Widget Customization | | | | | |
| Widget | 1 widget | 2 widget | 2 widget | 10 widget | 20 widget |
| Text personalization | | | | | |
| Popup personalization | | | | | |
| Pre built Themes | | | | | |
| Font customization | | | | | |
| Field customization | | | | | |
| Custom colors | | | | | |
| Calls | | | | | |
| Call Operator | 1 operator | 10 operator | Unlimited | Unlimited | Unlimited |
| Schedule based routing | | | | | |
| Call recording / playback | | | | | |
| Personalized SMS after call | | | | | |
| Retrying failed calls | | | | | |
| Callback from dashboard | | | | | |
| Greeting Music | | | | | |
| Keypress routing | | | | | |
| Location based routing | | | | | |
| Basic routing | | | | | |
| IVR | | | | | |
| Auto-Dial | | | | | |
| Call queue | | | | | |
| Country based routing | | | | | |
| Security | | | | | |
| Country blocking | | | | | |
| Blacklist number | | | | | |
| Website Analytics | | | | | |
| Leads analytics | | | | | |
| Call analytics | | | | | |
| Geo Location Insight | | | | | |
| Device tracking | | | | | |
| Browser And OS tracking | | | | | |
| Referer analytics | | | | | |
| Advanced call reports | | | | | |
FAQs
Yes, we do. Callspree gives you a 14 day trial period, where you can test out all the Callspree features after which you will migrate to the FREE basic plan.
As your company grows, the number of calls you receive may also grow. Callspree paid plans offer more widget personalization and advanced features that will make the management of these calls a lot more streamlined and organized.
No, you don't need to provide your credit card details to set up your Callspree account.
Yes, you can cancel your subscription any time.
Turn website visitors into paying customers. Handle calls effortlessly and get actionable call insights.