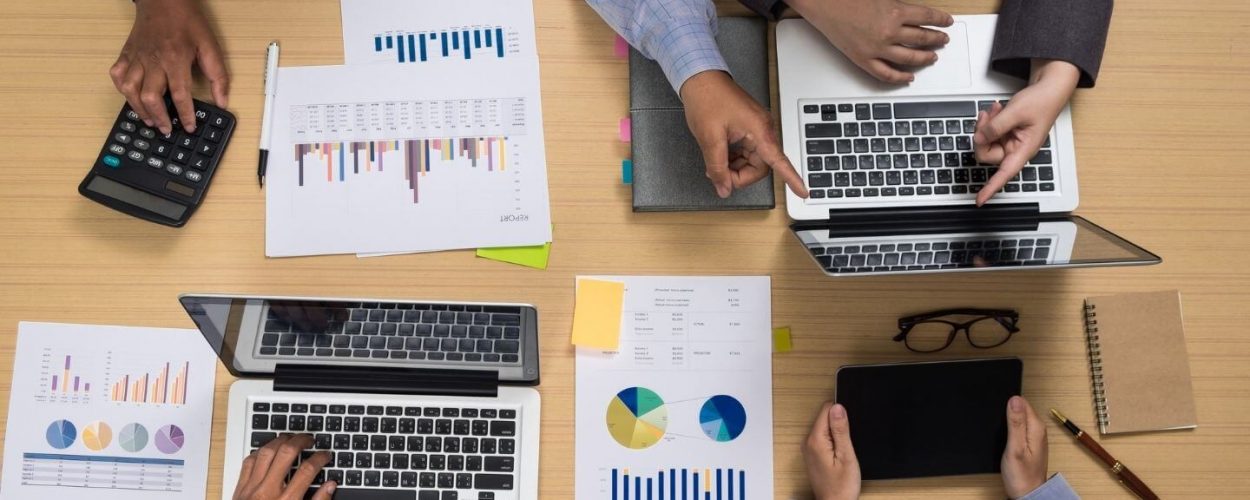 An effective way to shorten your sales cycle
One of the most critical marketing goals today is reducing the time taken by customers to buy a product or service, in order words, reducing the sales cycle.
Shortening your sales cycle is the best thing you can do to maximize conversions and bring in more revenue.
So how do you do it? That is exactly what we are going to cover in this blog.
Before we dive into the effective ways of shortening your sales cycle, let us first understand the sales cycle and the stages of an average sales cycle.
What Is A Sales Cycle?
A sales cycle is the selling process that starts with the initial interactions you'll have with potential customers and goes on until a sale is closed. This includes all efforts towards engaging all your prospects right from their initial contact with you. Those efforts could include creating and maintaining interest in your products, answering their questions, giving them demos, and finally converting them into paid customers.
Defining your sales cycle.
What are the steps in the sales cycle? In order to shorten your sales cycle, you first, need to understand the steps in your sales cycle. Additionally, you also need to understand the importance of each prospect's timeline.
If you try to cut time off your sales cycle without understanding your lead, you run the risk of losing the prospect altogether. Some of your leads may genuinely need time to assess whether your product or services solves their problems.
Pushing these prospects through your sales funnel without taking the time to understand them may cause them to drop out with a bad experience. Remember, in sales today there's no one-size-fits-all. In order to successfully cut time off, you need to understand your prospects enough to know what are the safe areas.
An average sales cycle will have the following stages
Five Stages Of The Typical Sales Cycle:
1. Attract:
The first stage of your sales process is usually the "attracting leads" stage. In this sage, you focus your efforts on creating a customer profile, understanding their needs, and attracting them with solutions to their problems.
2. Connect/gain Interest:
The next stage in the sales cycle is connecting with your prospects. Here you'll have to create content or run campaigns that will engage your prospects, by either getting the lead to sign up for your offers, leave their emails or phone number, etc. This is the sage where you'll use all the information you learned during prospecting.
3. Qualify/ Desire:
In this stage of the sales cycle, you will determine if your prospect is interested in your solution and has the intent to buy. This is the crucial stage of the sales process in which you must spend effort on understanding what your lead wants
4. Present:
Here is where you will offer your product/services as a solution to your lead's pain point.
5. Close/ Take action:
This is the final stage of your sales process. By this time you should already know what your lead wants and that the product or services you have are the solutions. Here is where you will 'Make the ask!' and close the deal.
Now that you have understood, the importance of your prospect's timeline, as well as defined the stages in your sales cycle, let's get into a few effective tactics you can use to speed up your sales process.
Identify the bottlenecks in your sales process
The first step of shortening your sales cycle is truly measuring it. This is the first thing you should consider doing when evaluating and shortening your sales process. Measure and analyze your current sales cycle by several meaningful metrics, such as stage, lead source, and value. This will help you identify bottlenecks
Next, you should be able to narrow down on the areas that are contributing the most to the length of your sales cycle. If you want to reduce your team's sales cycle, this is the place to start. Once you know which stage is soaking up the bulk of your sales team's time, you can start finding ways to reduce it.
Here are the 3 most effective ways we think is a good place to start when you are looking to shorten your sales cycle.
1. Optimizing the sales process
Now that you have identified the bottleneck in your sales process, the next step is to optimize your sales process and remove or reduce the bottleneck.
Many sales representatives spend a lot of time doing things that do not help generate or convert leads. They may use productive time on clerical tasks, project management, and social activities. If these processes could be automated, your sales reps could spend more time on prospecting sales opportunities, following up on prospects, and closing more deals.
You have to make sure that your sales team solely focuses on prospecting leads and converting them to customers. Any non-sales tasks that can be automated should be automated. This will result in the optimal productivity of the sales team and will shorten your sales cycle.
2. Convert Website traffic into customers
If you aren't already doing this, you should start now and start fast. Company websites are often the most underutilized source for online leads. If your home page is not designed to engage website visitors, and capture potential leads it is underutilized as an asset that could fastrack the lead generation process.
You need to use your landing page or your website to proactively guide potential customers visiting your website to take the next step.
Form widgets or callback widgets are an easy, yet extremely effective way to increase the conversion rate on your website and reduce your sales cycle length. These are essentially small third party codes that you may need to embed on your web page that will allow your visitors to perform specific actions, which will dramatically improve the conversion rate on your website.
With callback and form widgets like Callspree, you will proactively convert your inbound traffic into leads and shorten your sales process. For more information on how you can use call widgets to convert websites, visitors read our blog about 'Convert Website Visitors into Customers.'
3. Make It Easy To Contact You
You can optimize your website, personalize your marketing but if you really want to convert those leads faster, you have to make it easy for them to contact you whenever they feel the need.
Reduce your customer response time by making your contact information readily available on your website. This will also reduce the time leads spend trying to find your contact information.
Now, you can include a link to your contact page in the main navigation menu of your site and again in the footer of every page. But if you really want to reduce that sales cycle time, a callback widget is your answer.
A callback widget like Callspree will connect potential customers with the right sales representative in seconds, while also allowing your customers to schedule calls at their own available time and route those calls to the best available representative automatically.
4. Gain Lead trust with social proof
Most sales managers overlook the importance of social proof in their sales process. You need to understand the for many prospects, just knowing that they aren't alone in using your product will make a significant impact in their decision process.
Do you have recommendations from big publications or case studies that show what you've done for companies or customers? Slip those strategically into your website to gain the trust of your leads or potential customers.
You should also use customer reviews and testimonials in your sales process to further garner the trust of your prospects. It's easier for other people to sell you than for you to sell yourself.
5. Personalize Your Marketing
48% of customers spend more when their experience is personalized. Personalization is what the sales process is all about in today's market, there is no other choice. If you want to shorten or reduce the length of your sales cycle, you have to offer personalization. In order to achieve this, you must make all efforts to understand your customer's behavior thoroughly.
Remember, people spend money when they are sure your product will help them and you have to convince them of this through your messaging. Behavioral retargeting and follow-up campaigns are great tactics to use to accomplish this.
Liked our article? Don't forget to share this post!