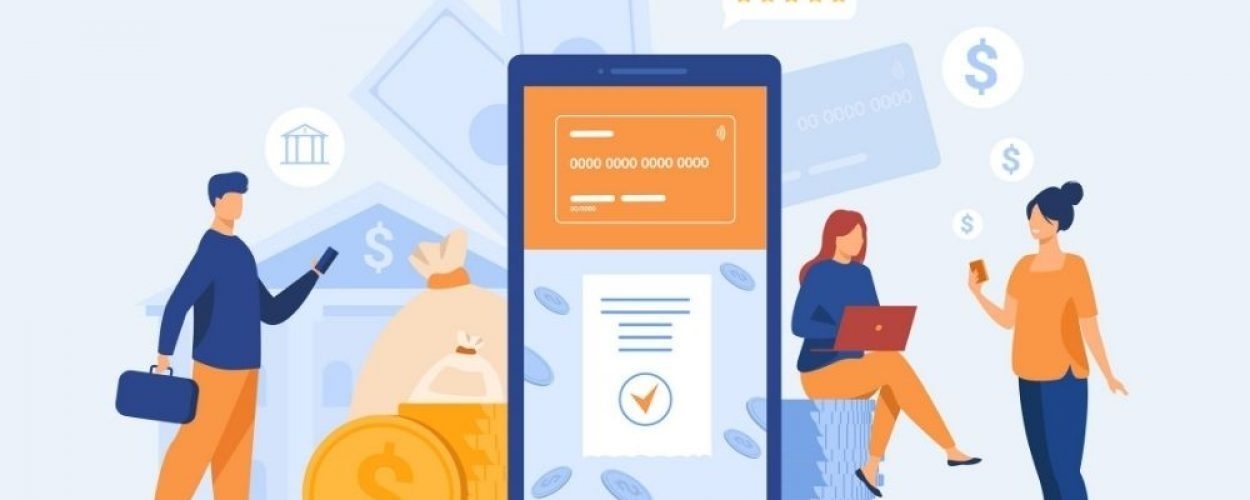 How Callspree can help convert website visitors into customers
Stop Losing Out on Potential Leads Visiting Your Website.
What is a good conversion rate? According to WordStream, the average landing page conversion rate across all industries was 2.35%. However, the top 25% of industries are converting at 5.31% or higher. What you must keep in mind is that conversion rates can be higher and the conversion rate on your website is never good enough, there is always an opportunity to make it better.
Company websites are often the most underutilized source for online leads, especially for small businesses. This is probably because your home page is not designed to engage website visitors, and capture potential leads. If you run a service-based business, and you're not capturing new leads while engaging existing leads, you are underutilizing your website as an asset that could Fastrack the lead generation process.
If you are looking to generate more leads, being reactive and waiting for your customers to contact you is going to take too long, causing your potential customer to journey somewhere else. You need to proactively guide potential customers visiting your website to take the next step.
This is why in this article, we're going to look at an effective way to improve website conversions with the help of widgets.
Widgets are an easy, yet extremely effective way to increase the conversion rate on your website and fast. These are essentially small third party codes that you may need to embed on your web page that will allow your visitors to perform specific actions, which will dramatically improve the conversion rate on your website.
Widgets can help turn your website into an effective lead-generating machine
Now you may wonder why website widgets when you have a landing page that should be generating leads. While your landing page is supposed to be for lead generation, you need to understand that not all your leads are funneled or directed to your landing page. Your lead could be landing all over your website depending on the source they are coming from. They could be landing on your home page, services page, or other pages. The important question you should be asking is "Are you proactively converting your inbound traffic into leads?"
You need to give customers visiting your website that little extra nudge to capture their email or to schedule a call. This way you not only start to identify more leads but can also initiate more conversations that can ultimately lead to sales. And all without having to increase website traffic.
Onsite lead-generating widgets are being used by fortune 500 companies and even small startups. You can use these lead generation widgets to present a compelling offer with a call-to-action that pushes your visitor to take the right action at the right place and time.
One of our favorite widgets is the "Callback widget" If you haven't explored the possibility of a callback widget, now is the time. 71% of customers said they prefer human conversation when making a decision to purchase a product or service. With a call back widget, automatically capturing lead data and offering callbacks satisfying this need gets a lot easier.
How do callback lead-generation widgets work?
Callback widgets are simple and easy to use, once integrated into your website, it's all smooth sailing from there. Let's look at the Callspree callback widget for instance.
Once you integrate the Callspree callback widget into your website it allows you to customize it and make it attractive in order to draw your visitor's attention.
The customer clicks the Callspree callback widget on your website
A customizable pop-up appears prompting your customer to enter his/her detail
The callback widget automatically connects the customer to an available sale agent through a two-way connection
Your sales agent connects with the customer to makes a sale or offer help
After the call, all details of the customers, the call, conversation, duration, and more are saved on the Callspree dashboard.
How does a Callback widget help?
Prevent potential customers from leaving your website. 98% of your website visitors leave without buying or providing their contact details, with a callback widget, you can push them to take the next step by offering them extra value, help and an opportunity of better interaction before they leave
Helps you repost to website leads faster. Every minute is important and with the callback widget, you can get in touch with potential customers faster, giving you a better opportunity to convert them when they have a high buying intent
Ensures your sales team invest time on leads that are more likely to convert. The callback widget or lead generating widget brings sales leads to your sales team, allowing them more time to focus on making a sale
The callback widget also offers deep analysis into customer behavior and helps your marketing team understand your target audience better.
The callback widget is known as a lead generation widget for a reason as it offers a wide range of customizable features that allows you to analyze your customer's behaviors better and helps you form a better target audience. Additionally, callback widget s like Callspree is extremely powerful in triggering conversion and can increase your conversion by as much as 80-100%.
Want to convert more website leads into buying customers? Let us show you how. Connect with us on 888-801-6858.
Liked our article? Don't forget to share this post!
By Callspree on May 3, 2020
By Callspree on Aug 27, 2020