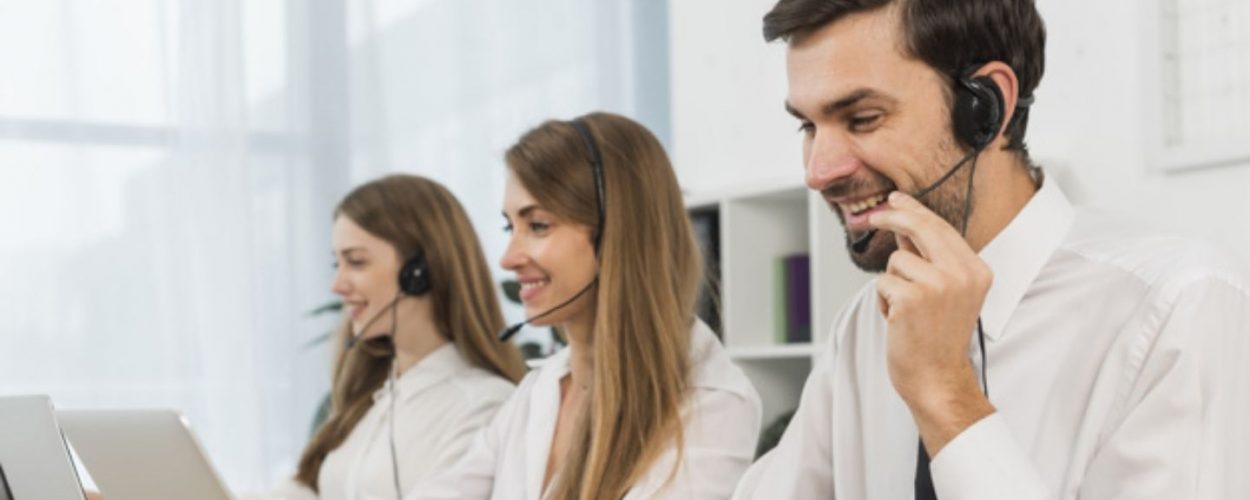 Why Customer Response Time is Crucial for Your Business?
The most important attribute of good customer service, according to customers' themselves, is fast response time.
To understand this better, let's begin by first putting ourselves in the customer's shoes. Imagine going online to purchase a product, order delivery, or book a service and not getting any response from the first company you choose to call. As anyone would, we'll leave that website disappointed and continue our customer journey elsewhere.
Now, imagine how many customers you'll be losing because your sales team could not and did not respond on time.
You need to know that your customer service response time is one of the most important factors in determining customer satisfaction.
In this article, we'll talk about customer service response time, why it's important, and how it impacts the way your potential customers view your business. So let's get started.
Why is customer response time important?
Having a quick response time is not just good manners. It is a sign that you truly care for your customers.
Your customers browse the internet looking for services when they need it the most. If contacting you is difficult or impossible, they will journey with your competitors. If you leave them to fill up a form to get in touch with you, and you respond a few days later they often don't even remember when and what they submitted.
The immediacy of response hits the respondent at their highest point of interest or need. Answering calls while providing services is difficult and if you do not want to hire another person responsible for customer contact, try Callspree. This website widget will help your customers get in touch with you immediately and help you reduce response time to almost zero.
A survey by Forrester shows that:
73% of customers claim that the most important customer service values a business can offer is valuing their time.
78% of consumers will buy from the first company that answers their questions quickly and accurately, putting product or service prices in second place.
At least 53% of consumers give up on a purchase or exit the purchase journey halfway if they can't find quick answers to their questions.
Online shoppers can easily compare and switch between retailers based on your response level. Considering these data points, we can conclude that quick response times improve cart abandonment rates and boost customer retention and conversions.
How to reduce customer service response times
Now that you know the importance of reducing customer response time, let's look at ways on how we can do it. Understand that there's a direct business benefit to reducing response times.
We've collected 5 of the most effective and easy-to-implement techniques you can use to quickly respond to your customers.
Install a Callback Widget
Leads that visit your website have a high intent of purchasing, and if they don't find what they are looking for or if their questions are not answered on time they may leave and journey somewhere else. How do you get to them to continue with you? By establishing contact with them on time. And how can you do that? With a callback widget.
Embedding a callback widget on your website can and will help you reduce wait time and connect your potential customers to qualified representatives within seconds. This way you don't miss out on leads that visit your website.
Install a form widget:
Embedded forms widgets is a better option than the normal website forms. Because they not only provide you with valuable lead data but they also give you an insight on lead source, geolocation, lead session details, or what your lead did on your site. Additionally, and most importantly a form widget will help your potential leads get in touch with your sales team immediately.
With information about when a lead landed on your site, what pages he browsed, how much time did he spend on your site, etc, your sales team will be in a better position to help your lead, gain their trust, resolve their doubts faster, and help them continue their purchase journey.
Email autoresponders
If you have a form widget installed on your website getting an email autoresponder is also a good idea. Sometimes, all a customer needs is an acknowledgment that their emails have been received and their issues are being looked at. Imagine sending an email to the company you want to purchase something from and not getting a response.
You'll sit there wondering if the ID even works, if anyone has looked at it, or you may not even be sure if your mail has gone through or not.
The outcome of this is, you look at alternatives to the product or service. Being ignored is the worst feeling and can leave the customer with a negative sentiment which may potentially affect your long-term relationship with the customer.
A great way to overcome this is to use email autoresponders.
A recent survey indicated that less than 10% of companies use autoresponders. However, this simple technology is great to just let your customers know you have received their email, the status of their query, and what they can expect next.
Use templates + text shortcuts
If you have been in the market for long,  your experienced agents will have a good idea about the common type of questions your customers ask from time to time. You can use this information to make sure your website answers them.
Additionally, you can also use this data to keep your sale or support agents better prepared to answer similar quires.
Customer service email templates can help make your customer support team's job easier when automated. This way, every time a customer sends you a query you can immediately respond back with a solution using the pre-made template. This will help in reducing your response time in addition to keeping your communication consistent.
Yes, we understand that not every customer service query can be handled with a template. Therefore another way to help make writing emails easier is to use text shortcuts. For example, by assigning shortcuts to commonly used words or phrases, you can dramatically reduce the number of keystrokes needed to write email response.
In Conclusion
Reducing your customer service response time is crucial. It not only makes you enhance your brand's reputation but when done properly, it can also improve efficiencies throughout your entire organization and ultimately benefit your customers.
If you're looking to improve customer service, then remember these easy-to-implement techniques to help set your company apart as an organization that values your customers:
Implement a callback software to respond faster.
Use lead forms to gain more knowledge about your customers, making your response quick, easy and valuable
Use email autoresponders to keep your customers informed and manage expectations.
Use templates and text shortcuts to reduce the time it takes to write each email.
To learn more about how you can improve your response time with a callback widget or lead form visit us at Callspree. We've had just the thing you need to improve website traffic conversion while reducing your response time.
LANDING PAGE OPTIMIZAATION
By Callspree on May 3, 2020